Here are some notable people whose paths crossed with Paul Elder & Company.
Artists:
Robert Wilson Hyde (1875-1951). Santa Barbara artist best known for his illuminated manuscripts and book illustration, often with depictions of medieval scenes.
Harold M. Sichel (1881-1948). Illustrator and painter. Born in Benicia, California, he studied in San Francisco at the Mark Hopkins Institute under Arthur Mathews. Elder used his work frequently for books, calendars and other ephemera.
Audley B. Wells (b. 1887). Artist and illustrator. Born in Missouri, she moved to Los Angeles by 1900. In 1918 she was an Art and Drawing teacher in the Los Angeles and Pasadena schools.
Spencer Wright. Artist and illustrator.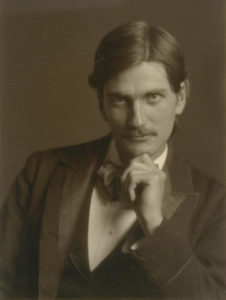 Authors:
Nellie Blessing Eyster (1836-1922). Paul Elder Sr's maternal grandmother. She moved to California with Paul's parents in the mid-1870s. She wrote several books and was an enthusiastic campaigner for the temperance movement.
Charles Keeler (1871-1937). Author, poet and naturalist who wrote several books for Elder, including The Simple Home, and was a frequent contributor to Impressions magazine.
Bernard Maybeck (1862-1957). Architect of the Panama-Pacific International Exposition's Palace of Fine Arts and Berkeley's First Church of Christ, Scientist. He was the architect or consulting architect for four of Elder's bookstores. Maybeck's only book, The Palace of Fine Arts and Lagoon, was published by Elder.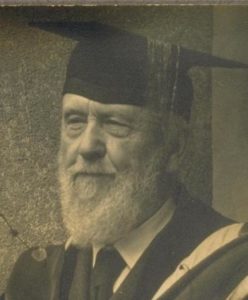 Booksellers, Printers & Publishers:
Bruce Brough. Friend and colleague of John Henry Nash from their days in Toronto. They worked together at the Sunset Press in 1900-01, and in 1903 were co-owners of the Twentieth Century Press (which became the Tomoye Press later that year).
John Howell (1874-1956). He began his career as a clerk in Elder's store, leaving in 1912 to establish his own antiquarian bookshop.
Charles Murdock (1841-1928). San Francisco printer. His firm printed many of Elder & Shepard's books 1898-1903.
Alexander M. Robertson (1855-1934). San Francisco bookseller whose store was just a few blocks from Elder's. He also published many books under his own name, notably many of the Philopolis Press titles.
Edward DeWitt Taylor (1871-1962). His firm Stanley-Taylor Co. printed many of Elder & Shepard's books 1898-1903. John Henry Nash had two different stints at Stanley-Taylor during this period.