David Paul Elder (he would later drop the 'David') was born New Year's Day 1872 in Harrisburg, Pennsylvania, the second of three sons of Scott Elder and Mary Amelia Eyster. About 1875 the family moved to San Jose, California, and then later to San Francisco. Elder attended Lowell High School before taking a clerical job at Wells Fargo Express about 1889. Soon tiring of the banking trade, in the early 1890s he went to work at William Doxey's bookshop at the Palace Hotel. Elder's choice may have been influenced by his maternal grandmother, Nellie Blessing Eyster, who wrote for Overland Monthly and Illustrated Californian magazine and was the author of several children's books. She later would be the first nationally-known author to appear in Elder & Shepard's in-house Personal Impressions magazine.
At Doxey's shop Elder would have met most of the important figures in the vibrant San Francisco literary scene: Porter Garnett, Gelett Burgess, Bruce Porter, Frank Norris, Florence Lundborg, Charles Keeler – as well as his business partner-to-be, Morgan Shepard. Setting the literary tone was Burgess's influential magazine The Lark (1895-1897), which popularized the artistic trends of the day: the Art Nouveau and Aesthetic movements, post-Impressionism and bohemian poetry.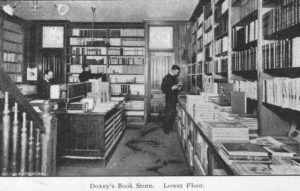 In late 1897, Elder left Doxey to become an independent book dealer. In March 1898, Elder and Morgan Shepard formed a partnership and opened 'The Book and Art Shop' at 238 Post Street. From 1898 to 1903 the firm of 'D. P. Elder and Morgan Shepard' published about forty books. Many of these were illustrated, mostly by Shepard and mostly in the Art Nouveau style.
In 1903, the firm underwent several major changes. Morgan Shepard left the firm to visit Europe and pursue a solo artistic career (he would later publish the children's magazine John Martin's Book). Thus 'Elder and Shepard' became 'Paul Elder and Company.'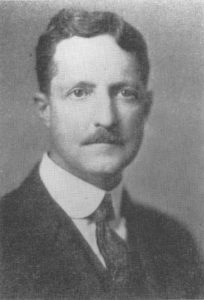 Elder also wanted more control over the printing of his books, which previously had been contracted to local printers. He proposed a close partnership with the Twentieth Century Press, and owners Bruce Brough and John Henry Nash liked the idea. Twentieth Century, rechristened as The Tomoyé Press, moved upstairs from Elder's bookshop, and Nash became chief typographer and printer. Elder now oversaw all parts of his books' life cycle: publishing, printing and bookselling. Elder and Nash's collaboration, which lasted until 1911, saw the production of most of Tomoyé's finest work.
A more subtle change was in the books' artwork. With Elder now in charge, his artistic preferences appeared for the first time, and Arts & Crafts designs replaced Art Nouveau in his books. As Shepard's whimsical and European-influenced art matched his demeanor, so too did the calm harmony of the Arts & Crafts movement suit Elder's reserved personality.
The future seemed bright, but the earthquake and fire of 18 April 1906 completely destroyed both Elder's bookshop and the Tomoyé Press. Undaunted, Elder quickly made plans for a new bookstore in San Francisco. At the same time, he moved the Tomoyé Press to New York City, hoping to gain a competitive edge by proximity to the traditional center of American publishing. The move was an artistic success—there are many fine imprints from these years—but a financial failure. In 1909, the Tomoyé Press returned to San Francisco.
It was also in 1909 that Elder opened the second 'Arts and Crafts Bookshop', at 239 Grant Street at Tillman Place, with interiors designed by Bernard Maybeck. The San Francisco Chronicle wrote that 'while it is a store, it has about the same degree of commercial appearance as a Gothic cathedral.' When the store moved to Post Street in 1921, and then to Sutter and Stockton Streets in 1948, Maybeck's distinctive wall decorations were brought along each time.
Although his bookstore remained prosperous, Elder's publishing business never recovered from the financial impact of the earthquake, the New York years, and several economic recessions. Even a popular series of books on the 1915 Panama-Pacific International Exposition did not improve the company's finances. Inflation and paper shortages during World War I also took their toll, and in 1917 Elder retired from active publishing.
For the next three decades Elder contented himself as bookseller, though he did occasionally publish books in the 1920s and 30s. As his health failed, his son Paul Jr. became general manager. About 1945 he retired to his home in Berkeley. He died on 23 January 1948, aged 76.